About Arugam Bay
It's important to know that the busy season runs from June until August. The waves in this season are world-famous. Parties are going on in the night. Outside of this season, the weather is still great, just no waves, no parties. The season you should go is up to you. Restaurants and shops are open from February until October.
Sri Lanka Road Trip
Subscribe to our YouTube channel and never miss a video!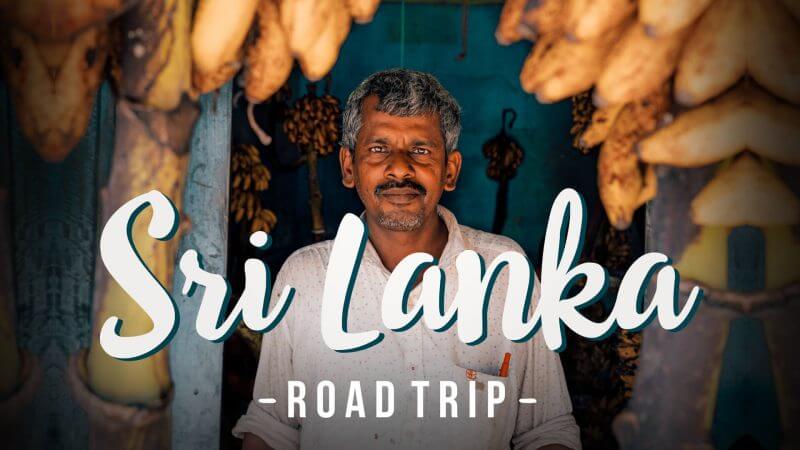 1. Climb up Elephant Rock
The Arugam area owns many great bays, Elephant Point is one of those. Elephant Rock is located at the end of this bay and a great place to get up and have a view of the whole area. Getting there is not the most obvious road, the good part is that it only takes 20 minutes.
From Arugam Town, drive the main road and turn left when you see the sign of the Navy Camp. Keep left, follow the road until the next split, take a right towards a small lake. Just before the lake, turn left and keep going straight until the end.
Is our article helpful to you?
Help us keep making these articles for you by supporting us with a cup of coffee. ☕️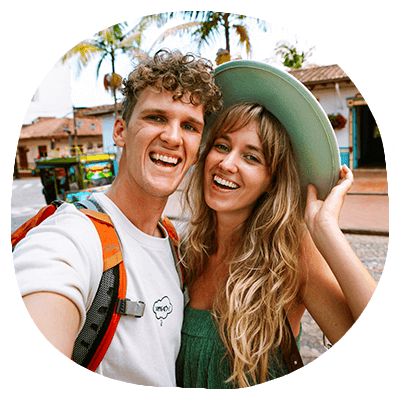 2. Muhudu Maha Viharaya
This beautiful white temple can be spotted from Arugam Bay beach. It is located beautifully located in the sand dunes of Pottuvil. Combine this with a visit to the beach or Whiskey Point.
Rent a board in town and explore the popular surf spots: baby point, peanut farm beach, main point or elephant point. High season in Arugam Bay runs from June until August.
After some surf, chill at one of the many cafes like The Hideout or Stay Golden. There are also many Yoga lessons available through the whole bay's high season.

Visiting in Low Season
Do not skip Arugam Bay because there are no waves. In February and March, you can do all these things to do in Arugam Bay except for surfing. Prices are about 5 times lower than in high season.
4. Lagoon Safari
Going on a 2-hour lagoon safari is one of the popular things to do in Arugam Bay. The beautiful untouched lagoons, Kottukal or Urani, holds many crocodiles, elephants can be spotted, and other wildlife. We can recommend Azi Taxi to be your transport.
Yala National Park is quite close to Arugam Bay and a perfect place to spot even more wildlife like leopards!
5. Arugam Bay Guide, Be a foodie
Arugam is full of small trendy places where foodies can get quite happy. They offer everything from Sri Lankan dishes, fresh seafood, wood oven pizzas, and even Vegan food or the smoothie bowls. 
Cili
Blue Ocean
Flo!
Stay golden
Tip: During the Friday prayers most of the restaurants close for a few hours.
7. Kudumbigala Monastery
A monastery located in the middle of the jungle. Sounds great right? You will need about 45-minutes from Arugam Bay to get to the foot of the rock. The climb is not the easiest but you will have a view over the whole region.
The view from the monastery by lena_moony
Visiting Arugam Bay
Arugam Bay is a bit dislocated from the standard Sri Lanka Route. Visiting from Trincomalee (5h) or Ella (2.5h) are the best options to reach the bay. You can even do a 2-day Sri Lanka East-Coast road trip from Trincomalee.
No time to read now?
No worries! Save on Pinterest to read it later.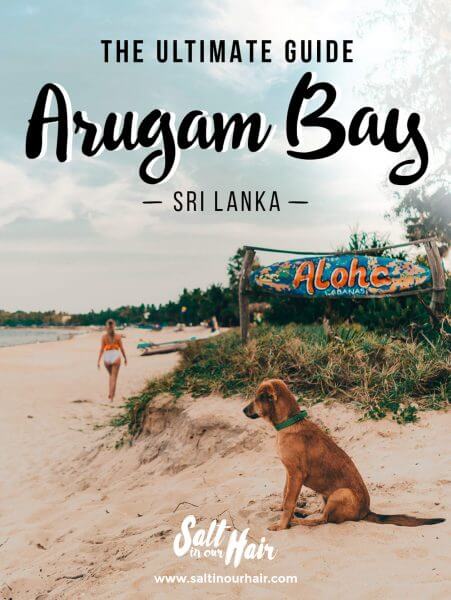 Salt in our Hair
25/10/2021
https://www.saltinourhair.com/sri-lanka/arugam-bay-guide/
Last updated:

21 April 2018