Taking the train is a must in Sri Lanka. Sri Lanka owns some of the most beautiful train rides in the world. The price for a second-class cabin varies from $1.50 to $4. Sometimes they run out of seats, meaning you have to stand or sit on the floor. But this a beautiful experience itself.
No time to read now?
No worries! Save on Pinterest to read it later.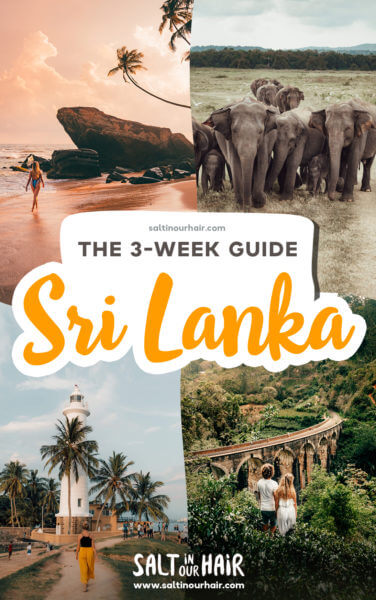 Salt in our Hair
25/10/2021
https://www.saltinourhair.com/sri-lanka/sri-lanka-route-guide/
Last updated:

24 June 2018