12. Travel around the World with Virtual Tours
Spend an evening traveling from home by taking part in a virtual travel tour! Plenty of tour companies are offering virtual tours of some of the world's most loved sites. Visit the Great Wall of China, take a history tour around Venice, or explore some of the world's most iconic UNESCO world heritage sites, all from the comfort of your own sofa.
Travel from home in 3D
You can even check out Google Earth and pick a place at random to explore (click '3D' for an extra cool effect) . So get ready to bring those whirlwind travel experiences to you, fulfilling your travel cravings until you can hop on a plane again!

No time to read now?
No worries! Save on Pinterest to read it later.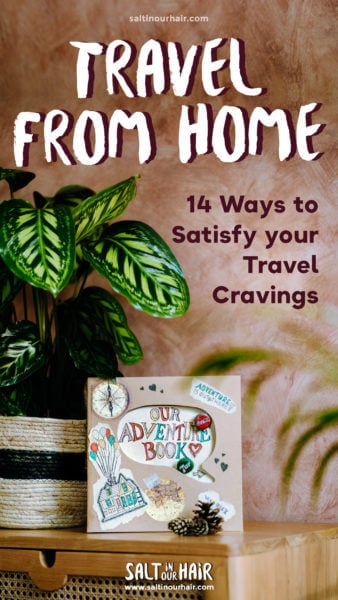 Salt in our Hair
12/03/2021
https://www.saltinourhair.com/tips/travel-from-home/
Last updated:

28 January 2021