Banking solutions – Wise (formerly Transferwise) is an incredible solution to get payed, pay anywhere, and move money around in different currencies with the lowest rate. It is a must-have when doing business abroad.
International Driver's license – This allows you to drive a car or motorbike in most countries. You need to get this license in your country.
Visa – Get the necessary visa for the length of your stay. (Get your visa here)
No time to read now?
No worries! Save on Pinterest to read it later.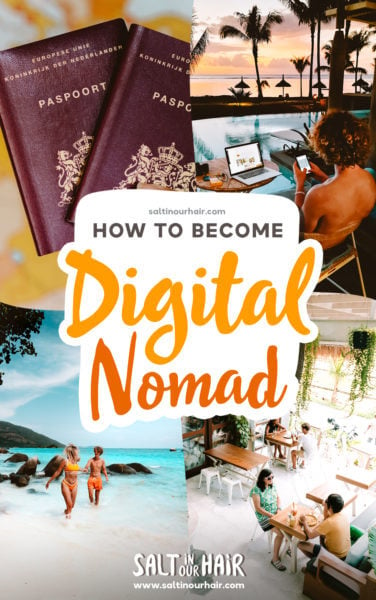 Salt in our Hair
12/03/2021
https://www.saltinourhair.com/tips/become-digital-nomad/
Last updated:

7 June 2020