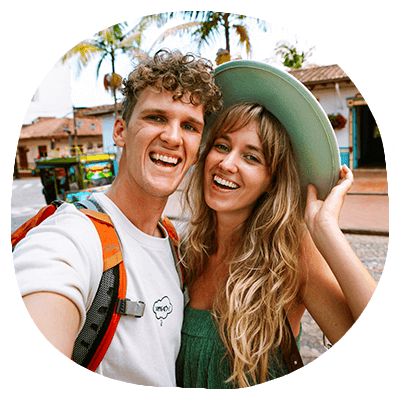 Hi, we're Nick & Hannah!
We hope you're enjoying our free travel guides & tips! If so, please consider supporting our work. 🤗
Getting there – From the city center, take the metro to Maritim Serreria and then the tram the rest of the way OR take the tram from Pont de Fusta, depending on where you are located. Even better, cycle! The city is extremely bike-friendly, with bike paths almost everywhere.
Extra: Experience 'Las Fallas' in March, a unique month-long festival that centers around the dates 15-19, where each district creates a giant sculpture, which is burned on the last night. Expect a lot of noise, fireworks, and street parties lasting until the early hours of the morning.
Salt in our Hair
09/06/2023
https://www.saltinourhair.com/spain/valencia/
Last updated:

June 9, 2023