Salty Collection
Salty Collection
The Salty Collection (2019) is a set of 11 Lightroom presets with colorful tones and deep contrasts giving your photos an eye-pleasing kick. The presets work well on fashion, landscape, and portrait pictures taken on any mobile phone like iPhone or cameras like a DSLR, DJI drone, or GoPro.
11 Lightroom presets
Step-by-step installation guide (PDF and video)
Photoshop presets
.lrtemplate files to support older versions of Lightroom
Mobile Presets only work on mobile devices, and Desktop Presets only on a computer. Desktop Presets allow you to do control more settings in Lightroom. Therefore they are better. However, mobile presets are better for you if you prefer to edit quickly on your mobile phone. Additionally, the Lightroom app on your mobile is free to use, but you need a Lightroom subscription on your desktop.
You can purchase our discounted 'mobile+desktop' deal package if you want to edit on both devices.
Installation is easy! Follow the comprehensive installation guide (PDF or video) that are both included in your download after purchasing.
38 reviews for
Salty Collection
4.8 out of 5 stars (based on 38 reviews)
Super handig en snel! Foto's hebben direct meer demensie. Handige handleiding die je stap voor stap uitlegt hoe het werkt.
Salty Presets bring a new life to photo editing. These presets not only help to create fantastic images with minimal effort, but also add a layer of depth, dimension and story telling to your images through tone, colours and setting a vibe! There are alot of presets available online but nothing compares to the experience I've enjoyed creating the right tone for my Instagram travel feed using Salty presets. I am a forever fan!
For a long time I was searching for the perfect starting point of using some good presets in Lightroom. And I finally found these from SaltinourHair. They're great to use and easy to adjust so I could create the perfect photograph :D P.S. looooove the blog, it's such an inspiration!
View Instagram page
Response from Salt in our Hair Travel Blog
We're so glad to hear that Ilona! We truly hope they'll kickstart your Lightroom editing experience.
They are great! Beautiful colors that make photos professional. Glad I supported you by buying these presets!
Na het proberen van een bundel was ik direct om! Zelfs vrienden die nooit veel om foto's gegeven hebben, willen nu gebruik maken van de presets en hebben zelf ook bundels aangeschaft. Dat zegt al genoeg over de kwaliteit van de bundels, en anders doen de resultaten dat wel!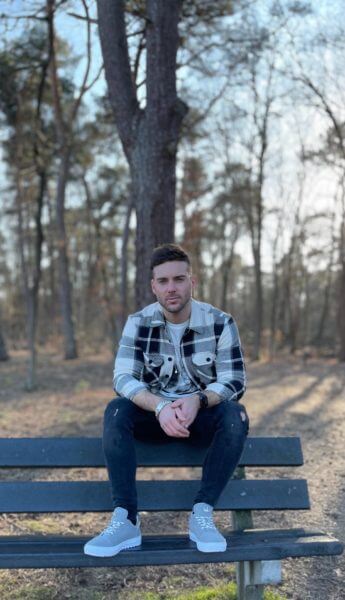 View Instagram page