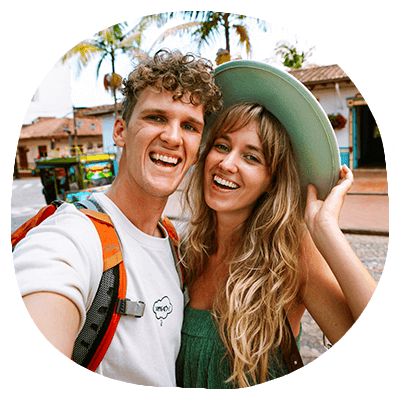 Hi, we're Nick & Hannah!
We hope you're enjoying our free travel guides & tips! If so, please consider supporting our work. 🤗
Your budget for La Fortuna
In La Fortuna hotel or hostel rooms are priced between 20 – 250 USD a night. Going out for a meal its about 10 – 40 USD. There are quite some high entrance fees like La Fortuna waterfall or the Volcano park. Luckily you can opt for the free hot springs! Like almost everywhere in Costa Rica tap water is safe to drink in La Fortuna.
Helpful Budget tip! The currency in Costa Rica is Colones. Save up a lot of exchange fees by converting your own local currency to Colones with a Wise card. You can use that card to withdraw Colonos from the ATM in Costa Rica or pay by card at pretty much all the shops. Some restaurants charge USD by default, but if you ask them to charge Colones it will make a significant difference on the total bill. Get a Wise card here, it's free!
Salt in our Hair
07/01/2023
https://www.saltinourhair.com/costa-rica/la-fortuna/
Last updated:

24 January 2022