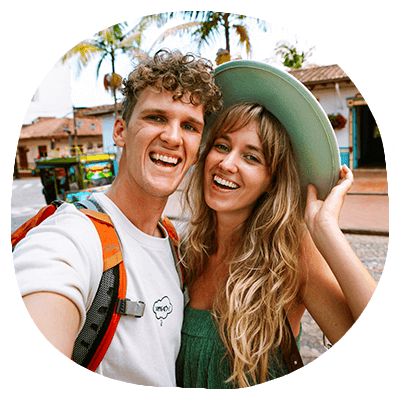 Hi, we're Nick & Hannah!
We hope you're enjoying our free travel guides & tips! If so, please consider supporting our work. 🤗
Once you arrive at the car park, you're on the privately owned property of Catarata del Toro. Pay your entrance fee, and follow the path for around 20 meters. This will bring you to a beautiful viewpoint of the waterfall from above, giving you a great perspective of its height. From here, the real hike begins; you'll walk down nearly 400 steps to the waterfall base! In total, this will take around 30-40 minutes (it's approximately a 1.3 mile/2.1 km loop).
December to April is the driest season and the safest time for walking and swimming. It's also the busiest time, so be prepared that the trails might be a little more crowded than usual. Outside of this season (May – November) is the rainy season. During this time, there is a lot of rain—and a lot of mud—making it harder for hiking and also driving.
Salt in our Hair
13/04/2023
https://www.saltinourhair.com/costa-rica/bajos-del-toro/
Last updated:

April 13, 2023