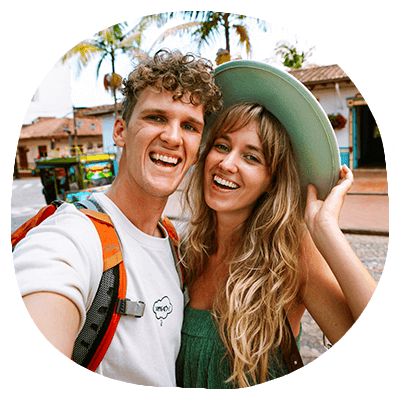 Hi, we're Nick & Hannah!
We hope you're enjoying our free travel guides & tips! If so, please consider supporting our work. 🤗
This hilly peninsula on the southern point of Bali is known for its world-class surf breaks, stunning blue waters, white sand, and limestone cliffs. With a relaxed, trendy, and somewhat off-the-beaten-path feel to it, the lush Uluwatu region is a must-see when visiting Bali.

Before, you'd have to trek down a long, steep pathway to get to the beach. However, since the installation of a smooth road, accessing this hidden paradise has become much easier. There's even a shuttle bus for those who'd rather not walk. You'll find a few sunbeds and umbrellas at the beach and a couple of locals selling different beverages.
Salt in our Hair
19/04/2023
https://www.saltinourhair.com/bali/best-beaches-bali/
Last updated:

April 19, 2023