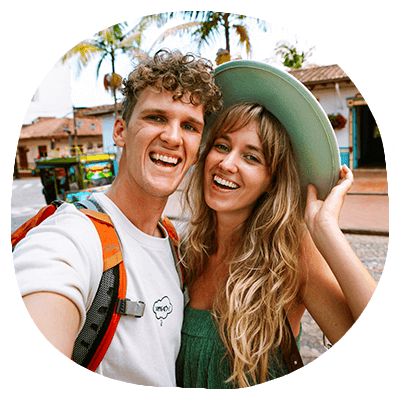 Hi, we're Nick & Hannah!
We hope you're enjoying our free travel guides & tips! If so, please consider supporting our work. 🤗

The House of Leaves has two floors, both dedicated to fascinating documentation of the various equipment and techniques used by Sigurimi (Albania's secret police). While you make your way through interconnected rooms, soaking up all the stories and evidence, you'll better understand this complex time in history.
It's about a 30-minute drive from the airport to the city center. The most affordable way to do that is by shuttle bus, which leaves for Skanderbeg Square. The bus is called Rinas Express, leaves about every hour from 8 AM till 11 PM, and costs 300 LEK (2.60 USD). If you would rather grab a taxi instead, expect to pay between 20 – 25 USD.
Salt in our Hair
12/03/2023
https://www.saltinourhair.com/albania/tirana/
Last updated:

March 12, 2023